<!- sidebar-file='/home/sites/www.ahnj.com/web/ahnj/_zumu_sidebar.html' -->


Welcome

Atlantic Highlands is a small Victorian town on the New Jersey shore overlooking lower New York Bay, with Manhattan in the distance. Its hills include the highest point on the eastern seaboard south of Maine.

Many of Atlantic Highlands' Victorian homes have been preserved and restored, adding to the charm of small-town living and providing interesting walking tours in the historic district.
Coming Up!
Tue Oct 13
Harbor Commission Meets
7:00 PM Shade Tree Commission
Wed Oct 14
Mayor/Council Meeting
Thu Oct 22
6:30 PM Recreation Committee Meeting
Online Services
All Tax and Water Payments made after 4:00pm using Online Services will be considered next business day.
Pay your TAX BILL
Pay Your WATER BILL
Pay your PARKING or TRAFFIC TICKET
Register for Email Alerts
Other Links
RFP - Request For Proposals
BID Notices
Atlantic Highlands Historical Society
Monmouth County Sheriff's Hazardous Mitigation Plan
Community Organizations
Raffle and Bingo Applications

Atlantic Highlands Borough Hall
100 First Avenue
Atlantic Highlands, NJ 07716
Phone (732) 291-1444
Fax (732) 291-9725

Hours Monday-Friday 8:30am-4:30pm>



News & Announcements

---
FIRE HYDRANT FLUSHING (pdf)
The Atlantic Highlands Water Department will conduct its semi-annual flushing of the entire water distribution system on weekdays from October 19, 2015 through October 27, 2015, between 9:00pm and 1:00am.
FLU SHOT CLINIC (pdf)
The Borough of Atlantic Highlands, in cooperation with the Bayshore Pharmacy, will be hosting a Flu Shot Clinic at the Monmouth County Library-Atlantic Highlands Branch located in Borough Hall, 100 First Avenue, Atlantic Highlands on Tuesday, October 27th from 11:00am –1:00pm.
Voter Education Website
This website was designed to provide you with all of the election and voter information for Monmouth County in one convenient location. This website provides all of your voting needs including quick links to voter registration, Vote By Mail information, polling locations, election results, candidate assistance, election support, contact information, forms and other useful information. Voters can even map their polling locations via Google Maps.
2015 - Fall Brush and Leaf Schedule (pdf)
MONMOUTH COUNTY SHERIFF'S OFFICE IS URGING RESIDENTS TO TAKE PRECAUTIONS IN PREPARATION FOR STORM (pdf)
Monmouth County: The threat of Hurricane Joaquin traveling up the east coast in the days ahead has the potential to cause severe weather in Monmouth County. It's still too early to determine how much of an impact Joaquin can or will have at the jersey shore. However, Sheriff Shaun Golden, whose agency runs the Office of Emergency Management, says it's never too early to take precautions and have a family disaster plan.
FEMA Flood Insurance Claims Review Clinic (pdf)
Middletown Library, 55 New Monmouth Road, Middletown, New Jersey 07748. The event will be on Tuesday, September 29, from 4:00pm – 8:00pm.
Vote Early - Vote by Mail (pdf)
Any registered voter can vote by mail for any reason. There is no reason to forget, get too busy or have to deal with inclement weather. And most importantly, every valid vote cast by mail will be included in the election results.
Become a Monmouth County Poll Worker (pdf)
The Monmouth County Board of Elections is seeking poll workers. Call us today to find out more about taking part in this important civic responsibility!
Council Meeting Recordings now online.
Can't make it to a Council Meeting? Now you can listen to the audio recordings online. Go to: http://ecode360.com/documents/pub/AT0153/Minutes/?subCategory=Council+Meeting+Recordings.
Choose the recording date you want to listen to and open the file. Click on the little green arrow that says Start Recording.
It's just like being in the audience!
Property Pilot
Atlantic Highlands has contracted with PropertyPilot, a Hoboken, NJ based company to provide a public-facing geographic information system (GIS) that will be able to be accessed directly through a link on the municipal website.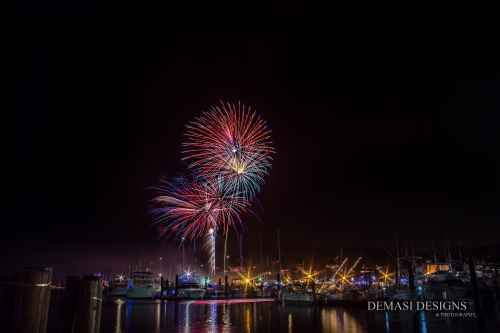 About Atlantic Highlands
» Directory
» History
» Maps & Directions
» Newsletters
Administration
» Mayor & Borough Council
» Frequently Asked Questions
» Minutes & Agendas
» Buget Information
» Council Login
Departments
» Affordable Housing
» Atlantic Highlands First Aid
» Building Department
» Business Administrator
» Clean Communities
» Code Enforcement
» Emergency Management [OEM]
» Environmental Commission
» Finance Department
» Fire
» Fire Marshall Office
» Harbor
» Health
» Inspections
» Library
» Municipal Clerk
» Municipal Court
» Planning Board
» Police
» Public Works
» Records Bureau
» Recreation
» Shade Tree Commission
» Social Services
» Special Events Committee
» Tax Assessor
» Tax Collector
» Vital Statistics
» Voter Registration
» Water and Sewer
» Zoning Office
| | | |
| --- | --- | --- |
| | If you have any questions or concerns about the content of this website, please email the Borough Clerk. |   |
Borough of Atlantic Highlands | 100 First Avenue, Atlantic Highlands, NJ 07716 | Phone: 732-291-1444 Fax: 732-291-9725