<!- sidebar-file='/home/sites/www.ahnj.com/web/ahnj/_zumu_sidebar.html' -->


Welcome

Atlantic Highlands is a small Victorian town on the New Jersey shore overlooking lower New York Bay, with Manhattan in the distance. Its hills include the highest point on the eastern seaboard south of Maine.

Many of Atlantic Highlands' Victorian homes have been preserved and restored, adding to the charm of small-town living and providing interesting walking tours in the historic district.

Coming Up!
Mon Feb 15
Borough Hall Closed - No Trash Collection
Tue Feb 16
Trash Collection - Zone 1 & 4
Wed Feb 17
Recycling - Zone 2 & 3
Thu Feb 18
Trash Collection - Zone 2 & 3
Fri Feb 19
Trash Collection - Zone 1 & 4
Mon Feb 22
Trash Collection - Zone 2 & 3
Tue Feb 23
Trash Collection - Zone 1 & 4
Wed Feb 24
Recycling - Zone 1 & 4
Thu Feb 25
Trash Collection - Zone 2 & 3
Fri Feb 26
Trash Collection - Zone 1 & 4
Online Services
All Tax and Water Payments made after 4:00pm using Online Services will be considered next business day.
Pay your TAX BILL
Pay Your WATER BILL
Pay your PARKING or TRAFFIC TICKET
Register for Email Alerts
Other Links
RFP - Request For Proposals
BID Notices
Atlantic Highlands Historical Society
Monmouth County Sheriff's Hazardous Mitigation Plan
Community Organizations

Atlantic Highlands Borough Hall
100 First Avenue, Atlantic Highlands, NJ 07716
Phone (732) 291-1444
Fax (732) 291-9725

News & Announcements

---
New Zone Map - By Street (pdf)
Residents, I feel the need to clarify some confusions with the new Zone map. The Map that is in the calendar and on the website is the Borough's election district map. It was the best graphic to generally, give everyone an idea of what zone they are in but it is the actual listing that determines which Zone you are in. If the name of your street is listed under Zone 4, even though your house may be located in Zone 2 on the map, you are in zone 4. The Zones are designated by streets, not by the boundaries outlined on the map. I hope this clears up any confusion.
Dwayne M. Harris, Municipal Clerk
Shade Tree Accomplishments in 2015 (pdf)
STAKEHOLDERS GATHER -- Mayor Rhonda LeGrice is flanked by Marilyn Scherfen (left) and Louise Donoghue, co-chairmen of the Atlantic Highlands Shade Tree Commission, during last week's first public Stakeholders Meeting, during which the goals of the commission were outlined, including increasing the borough's tree "canopy" to 50 percent and being designated a Tree City for 34 straight years. Among the board's other activities are maintaining" a Facebook page, planting "tribute trees" honoring those active in the community, conducting a "Trees for Tomorrow" fund-raising program and an Arbor Day poster contest for local schoolchildren. Photo by Peter E, Donoghue
Health Dept seeking info about Aberdeen puppies (pdf)
The Township of Aberdeen is seeking information from anyone who may have adopted or privately purchased pitbull puppies from the Cliffwood section of Aberdeen within the past three weeks. People who have been in contact with these puppies are at risk of contracting the rabies virus, which is fatal without medical treatment within a relatively short time of exposure. If you personally adopted the puppies or observed anyone with a new pitbull puppy, please immediately contact either Holly Reycraft at 732-583-4200 ext. 117 or Brittany Shea at 732-583-4200 ext. 130. Despite being infected with the rabies virus, these puppies may appear and behave normally without exhibiting any symptoms, but they can still transmit the virus to people and other animals.
NJ Natural Gas Reminder (pdf)
With reports of individuals falsely representing themselves as utility workers, New Jersey Natural Gas (NJNG) wants to remind customers to always ask to see identification any time a company representative arrives at their home or business.
FEBRUARY CALENDAR PAGE (pdf)
New Sanitation Collection Schedule (pdf)
Beginning February 01,2016 Sanitation will be collecting trash according to a new Zones schedule. Zones 2&3 - will have Monday and Thursday collections. Zones 1&4 - will have Tuesday and Friday collections.
For most, your collection days will not change, but please refer to the new Zone Designations to determine what Zone you are now in.
Please continue to put your trash out after 6:00pm the night prior to your collection day.
If you have any questions, please call Borough Hall.
Council Meeting Recordings now online.
Can't make it to a Council Meeting? Now you can listen to the audio recordings online. Go to: http://ecode360.com/documents/pub/AT0153/Minutes/?subCategory=Council+Meeting+Recordings.
Choose the recording date you want to listen to and open the file. Click on the little green arrow that says Start Recording.
It's just like being in the audience!
Property Pilot
Atlantic Highlands has contracted with PropertyPilot, a Hoboken, NJ based company to provide a public-facing geographic information system (GIS) that will be able to be accessed directly through a link on the municipal website.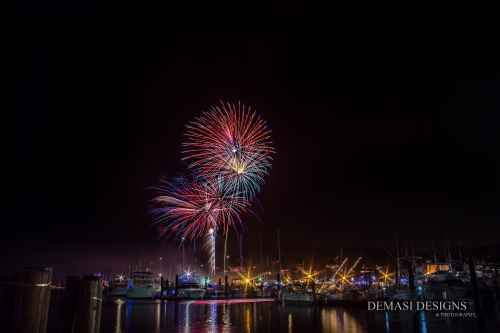 About Atlantic Highlands
» Directory
» History
» Maps & Directions
» Newsletters
Administration
» Mayor & Borough Council
» Frequently Asked Questions
» Minutes & Agendas
» Buget Information
» Council Login
Departments
» Affordable Housing
» Atlantic Highlands First Aid
» Building Department
» Business Administrator
» Clean Communities
» Code Enforcement
» Emergency Management [OEM]
» Environmental Commission
» Finance Department
» Fire
» Fire Marshall Office
» Harbor
» Health
» Inspections
» Library
» Municipal Clerk
» Municipal Court
» Planning Board
» Police
» Public Works
» Records Bureau
» Recreation
» Recycling
» Shade Tree Commission
» Social Services
» Special Events Committee
» Tax Assessor
» Tax Collector
» Vital Statistics
» Voter Registration
» Water and Sewer
» Zoning Office
| | | |
| --- | --- | --- |
| | If you have any questions or concerns about the content of this website, please email the Borough Clerk. |   |
Borough of Atlantic Highlands | 100 First Avenue, Atlantic Highlands, NJ 07716 | Phone: 732-291-1444 Fax: 732-291-9725