<!- sidebar-file='/sites/www.ahnj.com/web/ahnj/_zumu_sidebar.html' -->
Welcome
Atlantic Highlands is a small Victorian town on the New Jersey shore overlooking lower New York Bay, with Manhattan in the distance. Its hills include the highest point on the eastern seaboard south of Maine.
Many of Atlantic Highlands' Victorian homes have been preserved and restored, adding to the charm of small-town living and providing interesting walking tours in the historic district.


Coming Up!
Today:
Mon Feb 17
BOROUGH OFFICE CLOSED - PRESIDENTS' DAY
Wed Feb 19
Beautification Committee 7:00 pm
Tue Feb 25
Environmental Commission Meeting 7:30 pm
Thu Feb 27
Recreation Meeting 6:30 pm
Mayor & Council Meeting 7:00 pm
<!- box:box-3 -->
Online Services
All Tax and Water Payments made after 4:00pm using Online Services will be considered next business day
Pay your TAX BILL
Pay Your WATER BILL
Pay your PARKING or TRAFFIC TICKET
<!- box:box-3 -->
Other Links
CLEAN OCEAN ACTION
NJ Municipal Guide 2018-19
Non Fair and Open Awards
OPRA REQUEST FORM
RFP - Request For Proposals
BID Notices
Monmouth County Clerk
Monmouth County Sheriff's Hazardous Mitigation Plan
Atlantic Highlands Historical Society
Community Organizations
Atlantic Highlands Borough Hall
100 First Avenue, Atlantic Highlands, NJ 07716
Phone (732) 291-1444
Fax (732) 291-9725
Borough Offices are open Monday - Friday 8:30-4:30
Closed Weekends and Holidays
WHAT'S THE PURPLE AT BOROUGH HALL......
COMMEMORATING THE CENTENNIAL OF THE RATIFICATION OF THE 19TH AMENDMENT:
February 9, 2020 marks the 100th Anniversary of the ratification of the 19th Amendment of the United States Constitution where women fought for the right to vote.
Atlantic Highlands salutes daughters, granddaughters, and great-granddaughters of the women who fought so hard to vote and have been making their voices heard at the polls for nearly 100 years.
A message from the Atlantic Highlands Police Department:
When a crisis affects the Borough of Atlantic Highlands, Municipal and Emergency Management Officials must be able to reach residents instantly with warnings, information, and updates. In order to ensure that residents can be contacted quickly and effectively, the Borough of Atlantic Highlands uses Swiftreach Networks, Inc. as its Emergency Notification service provider.
Swift911 in its simplest form is a system that makes phone calls (along with an email and/or text if you desire) to specific people or areas in the event of an emergency or for sharing important information. All the calls that you receive will have the caller ID listed as Borough of Atlantic Highlands or AHNJ for text messages.
Whether residents need to be informed of fire hydrant testing, a water main break, approaching storm, State emergencies, or other crisis, the emergency notification system is the most efficient way to reach our residents with news.
Atlantic Highlands residents and business owners only.
News & Announcements


Free Reusable Bag Event Kicks Off New Plastics Ban (pdf)
To kick-off the first weekend of Atlantic Highland's ban on single-use plastic bags -- as well as the limited distribution of plastic straws -- over 900 free, reusable bags were handed-out this weekend at local shops and the Foodtown grocery store.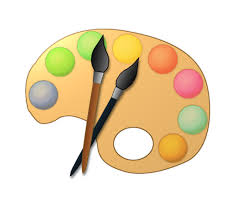 Design Review Committee (DRC) Member's Needed!
Mayor Gluckstein is seeking qualified residents to serve on the newly created Design Review Committee (DRC). The purpose of the DRC is to facilitate the development of public art in the Commercial Business District and/or Historical Business District within the Borough. The Mayor and Council find that it is in the best interest of the residents of and visitors to the Borough of the Atlantic Highlands to create a committee to facilitate and promote the creation of public art to achieve this purpose. The Committee shall ensure that public murals will complement the building and Commercial Business District and/or Historical Business District area with which they are associated. The following representative residents are needed:
Resident artist;
Resident Historical Society member;
Resident Arts Council member;
Planning Board member;
Resident Chamber of Commerce member;
Resident Architect or Professional Planner;
Council member
If you are interested, please send an email with qualifications to mayor@ahnj.com AND ahubeny@ahnj.com or click below and complete the form.
HHRS Strategic Planning: 2019 Community Input Survey
Feedback received from parents, students, faculty, staff and community members who live and work in Atlantic Highlands and Highlands, NJ is an important part of the development of the Henry Hudson Regional Strategic Plan for the next five years.

Mother Theresa School Discussion Presentation Exhibits (pdf)
Drawings from the presentation regarding the Mother Theresa property, September 2019.
Do Not Use Plastic Bags for Recycling
Plastic bags are no longer permitted at the county recycling center. When putting your bottles and/or cans out to the curb for pickup you must put them in a container – when bringing them to the borough yard you may not put them in the dumpster in plastic bags; they must be emptied.
Update: Assessment Demonstration Program (pdf)
A select number of properties will be reinspected for assessment data collection purposes. Inspections will be conducted from October to December between 9AM and dusk (Mon-Sat).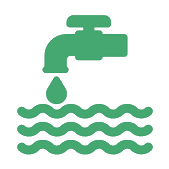 Water Sewer Billing (pdf)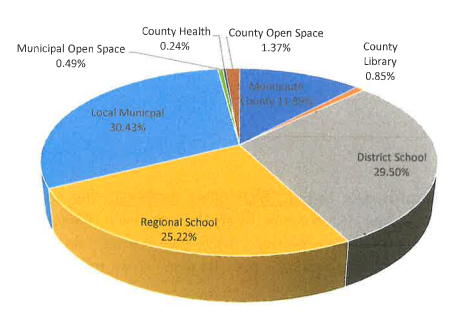 2019 Property Tax Breakdown (pdf)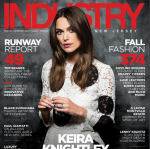 The Best of Atlantic Highlands (pdf)
Article in IndustryMag.com September/October 2018, showcasing Atlantic Highlands and Highlands. Check it out!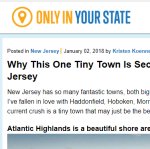 Why this one tiny town is secretly the best place in NJ
The website OnlyInYourState.com has selected Atlantic Highlands as the best place in New Jersey. Click below to read the article.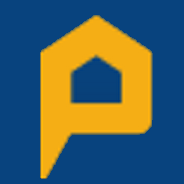 Property Pilot
Atlantic Highlands has contracted with PropertyPilot, a Hoboken, NJ based company to provide a public-facing geographic information system (GIS) that will be able to be accessed directly through a link on the municipal website.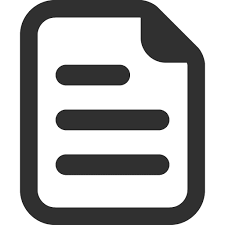 <!- box:box-1 -->
<!- box:box-1 -->
Administration
| | |
| --- | --- |
| » | Mayor & Borough Council |
| | |
| --- | --- |
| » | Frequently Asked Questions |
| | |
| --- | --- |
| » | Planning Board Recordings, Agendas, Minutes |
| | |
| --- | --- |
| » | Employment Opportunities |
<!- box:box-1 -->
AH Harbor
| | |
| --- | --- |
| » | Harbor Meeting Recordings |
<!- box:box-1 -->
Departments
| | |
| --- | --- |
| » | Atlantic Highlands First Aid |
| | |
| --- | --- |
| » | Drug and Alcohol Alliance |
| | |
| --- | --- |
| » | Emergency Management [OEM] |
| | |
| --- | --- |
| » | Environmental Commission |
| | |
| --- | --- |
| » | Inspections (Certificate of Occupancy) |
| | |
| --- | --- |
| » | Special Events Committee |