<!- sidebar-file='/home/sites/www.ahnj.com/web/ahnj/_zumu_sidebar.html' -->


Welcome

Atlantic Highlands is a small Victorian town on the New Jersey shore overlooking lower New York Bay, with Manhattan in the distance. Its hills include the highest point on the eastern seaboard south of Maine.

Many of Atlantic Highlands' Victorian homes have been preserved and restored, adding to the charm of small-town living and providing interesting walking tours in the historic district.

Coming Up!
Mon May 30
Borough Hall Closed - No Trash Collection
Tue May 31
Trash Collection - Zones 1&4
Wed Jun 1
Recycling - Zones 2&3
Thu Jun 2
Trash Collection - Zones 2&3
Fri Jun 3
Trash Collection - Zones 1&4
Sat Jun 4
Bulk Collection - Zones 2&3
Mon Jun 6
Trash Collection - Zones 2&3
Tue Jun 7
All Day Primary Election Day
Trash Collection - Zones 1&4
Wed Jun 8
7:00 PM Council Meeting
Recycling - Zones 1&4
Thu Jun 9
7:30 PM Planning Board
Trash Collection - Zones 2&3
Fri Jun 10
Trash Collection - Zones 1&4
Sat Jun 11
Bulk Collection - Zones 1&4
Online Services
All Tax and Water Payments made after 4:00pm using Online Services will be considered next business day.
Pay your TAX BILL
Pay Your WATER BILL
Pay your PARKING or TRAFFIC TICKET
Register for Email Alerts
Other Links
RFP - Request For Proposals
BID Notices
Atlantic Highlands Historical Society
Monmouth County Sheriff's Hazardous Mitigation Plan
Community Organizations

Atlantic Highlands Borough Hall
100 First Avenue, Atlantic Highlands, NJ 07716
Phone (732) 291-1444
Fax (732) 291-9725

News & Announcements

---
MEMORIAL DAY CEREMONY
WILL BE HELD AT 11:30 AM AT THE ATLANTIC HIGHLANDS ELEMENTARY SCHOOL
MEMORIAL DAY PARADE ** CANCELLED ** (pdf)
MEMORIAL DAY PARADE HAS BEEN CANCELLED DUE TO INCLEMENT WEATHER THE MEMORIAL DAY CEREMONY WILL BE HELD AT 11:30 AM AT THE ATLANTIC HIGHLANDS ELEMENTARY SCHOOL
Fireman's Fair
The Atlantic Highlands Fire Department presents the Fireman's Fair. July 5th - 9th. Fireworks Friday, July 8th at 9:45!
Paper Shredding Events (pdf)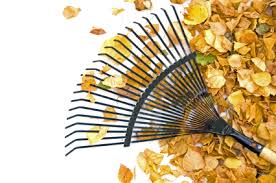 NOTICE about Brush and Leaf Collection
With the recent rain and heavy wind storms, and with the warm weather approaching, it has been noted that many residents are placing brush and leaves in the street prior to their scheduled pickup which is in violation of the State and Borough's stormwater management laws. The new Borough calendar, that was mailed to every postal patron in February, includes a map of the NEW pickup zones and dates. Please refer to the calendar or stop by Borough Hall if you need another one. You can also log onto our web site at ahnj.com and click on Department in the orange header and then Public Works to view the map and collection dates. Please help us keep our streets clear and safe as well as our stormwater system clean which flows rain water to our creeks and bay. With your continued help, we can keep Atlantic Highlands beautiful.
Special Citizen Area Transportation (SCAT)
Senior citizens and residents of Atlantic Highlands with special needs, can utilize the Monmouth County Special Citizen's Area Transportation (S.C.A.T.). Operated through the Monmouth County Division of Transportation, the Borough has contracted services on Thursdays, to take residents who qualify, food shopping. All you need to do is call (732) 431-6480 to schedule a pick up. There is no charge to the resident to use the service for grocery shopping however, S.C.A.T. will charge a small, nominal fee for taking passengers to medical appointments or other locations.
New Sanitation Collection Schedule (pdf)
Beginning February 01,2016 Sanitation will be collecting trash according to a new Zones schedule. Zones 2&3 - will have Monday and Thursday collections. Zones 1&4 - will have Tuesday and Friday collections.
For most, your collection days will not change, but please refer to the new Zone Designations to determine what Zone you are now in.
Please continue to put your trash out after 6:00pm the night prior to your collection day.
If you have any questions, please call Borough Hall.
Council Meeting Recordings now online.
Can't make it to a Council Meeting? Now you can listen to the audio recordings online. Go to: http://ecode360.com/documents/pub/AT0153/Minutes/?subCategory=Council+Meeting+Recordings.
Choose the recording date you want to listen to and open the file. Click on the little green arrow that says Start Recording.
It's just like being in the audience!
Property Pilot
Atlantic Highlands has contracted with PropertyPilot, a Hoboken, NJ based company to provide a public-facing geographic information system (GIS) that will be able to be accessed directly through a link on the municipal website.
Monmouth County Mosquito Control
Fact Sheets about mosquito control products used in Monmouth County.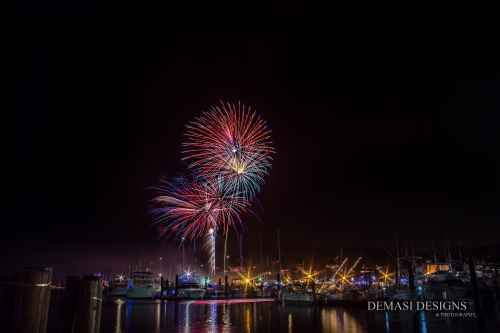 About Atlantic Highlands
» Directory
» History
» Maps & Directions
» Newsletters
Administration
» Mayor & Borough Council
» Frequently Asked Questions
» Minutes & Agendas
» Buget Information
» Council Login
Departments
» Affordable Housing
» Atlantic Highlands First Aid
» Building Department
» Business Administrator
» Clean Communities
» Code Enforcement
» Emergency Management [OEM]
» Environmental Commission
» Finance Department
» Fire
» Fire Marshall Office
» Harbor
» Health
» Inspections
» Library
» Municipal Clerk
» Municipal Court
» Planning Board
» Police
» Public Works
» Records Bureau
» Recreation
» Recycling
» Shade Tree Commission
» Social Services
» Special Events Committee
» Tax Assessor
» Tax Collector
» Vital Statistics
» Voter Registration
» Water and Sewer
» Zoning Office
| | | |
| --- | --- | --- |
| | If you have any questions or concerns about the content of this website, please email the Borough Clerk. |   |
Borough of Atlantic Highlands | 100 First Avenue, Atlantic Highlands, NJ 07716 | Phone: 732-291-1444 Fax: 732-291-9725