---
NEW HOURS - UNTIL FURTHER NOTICE
BOROUGH HALL IS OPEN BUT THERE WILL BE LIMITED PUBLIC ACCESS
Borough staff will be in the office to conduct business, answer your phone calls and emails but the office will be closed to the public
We encourage all residents to utilize online payment options for taxes and utility payments and to use Gov Pilot for reporting Code Enforcement complaints, Dog and Merchantile Licenses ,Road Repairs complaints, etc.
The Borough of Atlantic Highlands Municipal Court will resume operations beginning on June 23, 2020. Court operations will be limited to the resolution of cases that have been conferenced and resolved with the Municipal Prosecutor. At this time, the Court will not engage in the trial of cases. Borough Hall remains closed to the public through at least March 31, 2021. If you have received a Summons and wish to resolve same, please contact the Court Administrator's office at (732) 291-3225 and further instruction will be given. You must provide the Court with an active e-mail address and you must have access to Microsoft Zoom video conference software.
MONMOUTH COUNTY LIBRARY - ATLANTIC HIGHLANDS BRANCH
---
SENIOR FREEZE EXTENSION - CLICK HERE FOR DETAILS
---
PLAYGROUNDS RE-OPENING EFFECTIVE JULY 2, 2020
In accordance with Executive Order No. 133 and 157 Atlantic Highlands will be re-opening certain parks and recreation areas. Playgrounds, tennis courts, skatepark and basketball courts in the harbor and in neighborhood pocket parks will open. The Bayshore / Henry Hudson Trail remains open. We continue to ask that you walk to the trail as parking in the harbor is not encouraged and will be very limited as per the Governors Order.
As New Jersey makes continued progress in its fight against COVID-19, it is appropriate to ensure that ATLANTIC HIGHLANDS residents can safely enjoy outdoor recreation, with reasonable restrictions that limit the spread of COVID-19, as a way to enhance physical and mental health, while maintaining the overall social distancing and mitigation requirements in place to protect the health, safety, and welfare of residents.
We ask that you use caution, not fear as we're all in this together !
Please see attached flyer for details
---
Governor Murphy announced with Executive Order 230 that Indoor Dining can resume on Friday, March 19th at 50% capacity with social distancing between tables.
Other restrictions on indoor dining mirror ones detailed when the state originally planned to allow it in early July include:
Patrons required to wear masks unless they are eating, under the age of 2, or have a health issue.

Staff members required to wear masks.

Tables spaced at least 6 feet apart.

Enhanced sanitation.

Guests placing orders only at a table and staffers bringing food and beverages only to tables.

Patrons barred from walking around while eating.

Limiting seating to a maximum of 8 customers per table — unless from an immediate family or the same household

Encouraging reservations for greater control of customer traffic.

Requiring customers to provide a phone number if making a reservation to facilitate contact tracing.
I have attached the updated Executive Directive No. 20-019 from the NJ Department of Health which details, "COVID-19 PROTOCOLS FOR FOOD OR BEVERAGE ESTABLISHMENTS OFFERING SERVICE IN OUTDOOR AND INDOOR AREAS".
DOH Indoor Dining EO 183 Executive Order -183 Executive Directive 20-30 Executive Order 230
---
---
Atlantic Highlands Restaurants Open!
Please check this list and support your local restaurants!
---
A message from the Atlantic Highlands Police Department:
When a crisis affects the Borough of Atlantic Highlands, Municipal and Emergency Management Officials must be able to reach residents instantly with warnings, information, and updates. In order to ensure that residents can be contacted quickly and effectively, the Borough of Atlantic Highlands uses Swiftreach Networks, Inc. as its Emergency Notification service provider.
Swift911 in its simplest form is a system that makes phone calls (along with an email and/or text if you desire) to specific people or areas in the event of an emergency or for sharing important information. All the calls that you receive will have the caller ID listed as Borough of Atlantic Highlands or AHNJ for text messages.
Whether residents need to be informed of fire hydrant testing, a water main break, approaching storm, State emergencies, or other crisis, the emergency notification system is the most efficient way to reach our residents with news.
Atlantic Highlands residents and business owners only.
News & Announcements


Update: Assessment Demonstration Program (pdf)
Connect to Services (food stamps-Senior Benefits-and more)
STORM DANGER MESSAGE 2020 (pdf)
No Plastic Bags (pdf)
No plastic bags in recycling. Thank you for recycling right!
Do Not Use Plastic Bags for Recycling
Plastic bags are no longer permitted at the county recycling center. When putting your bottles and/or cans out to the curb for pickup you must put them in a container – when bringing them to the borough yard you may not put them in the dumpster in plastic bags; they must be emptied.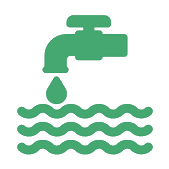 Water Sewer Billing (pdf)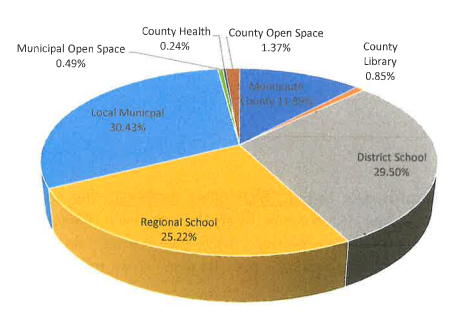 2019 Property Tax Breakdown (pdf)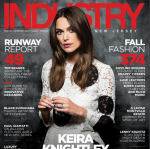 The Best of Atlantic Highlands (pdf)
Article in IndustryMag.com September/October 2018, showcasing Atlantic Highlands and Highlands. Check it out!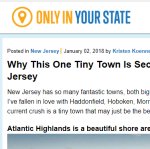 Why this one tiny town is secretly the best place in NJ
The website OnlyInYourState.com has selected Atlantic Highlands as the best place in New Jersey. Click below to read the article.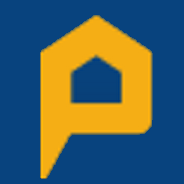 Property Pilot
Atlantic Highlands has contracted with PropertyPilot, a Hoboken, NJ based company to provide a public-facing geographic information system (GIS) that will be able to be accessed directly through a link on the municipal website.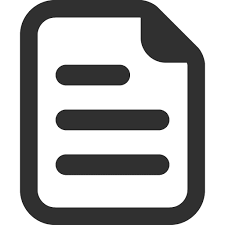 <!- box:box-1 -->
<!- box:box-1 -->
Administration
| | |
| --- | --- |
| » | Mayor & Borough Council |
| | |
| --- | --- |
| » | Frequently Asked Questions |
| | |
| --- | --- |
| » | Planning Board Recordings, Agendas, Minutes |
| | |
| --- | --- |
| » | Employment Opportunities |
<!- box:box-1 -->
AH Harbor
| | |
| --- | --- |
| » | Harbor Meeting Recordings |
<!- box:box-1 -->
Departments
| | |
| --- | --- |
| » | Atlantic Highlands First Aid |
| | |
| --- | --- |
| » | Drug and Alcohol Alliance |
| | |
| --- | --- |
| » | Emergency Management [OEM] |
| | |
| --- | --- |
| » | Environmental Commission |
| | |
| --- | --- |
| » | Inspections (Certificate of Occupancy) |
| | |
| --- | --- |
| » | Special Events Committee |