Atlantic Highlands Borough Hall
100 First Avenue, Atlantic Highlands, NJ 07716
Phone (732) 291-1444
Fax (732) 291-9725
---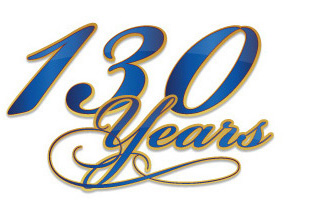 ---
Rendering of the old Borough Hall constructed in 1970.
News & Announcements

---
Job Posting - Municipal Clerk - Borough of Atlantic Highlands
The Borough of Atlantic Highlands is seeking an experienced Municipal Clerk – RMC / Registrar and/or CMC preferred. Candidates must be able to perform all statutory functions required of a Municipal Clerk, including attendance at all Council Meetings and Municipal Elections.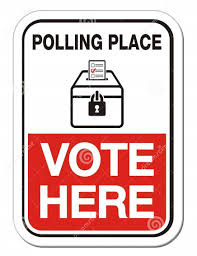 ATTN: REGISTERED VOTERS in DISTRICTS 2 & 3
Due to the State mandate to be ADA compliant, the Borough will discontinue use of the Fireman's Field House on Avenue C as a polling location for elections. This will change the polling location for your voting district. Your new polling location will be:
Charles Hesse Parish Center 55 South Ave. [Former Mother Teresa School]
The Monmouth County Board of Elections has inspected and certified this location and it is accessible to elderly and physically disabled voters.
If you have any questions regarding this notice, please contact: Dwayne M. Harris, Municipal Clerk - 732-291-1444 ext. 3103
New Jersey Cancer Education and Early Detection Program (pdf)
The New Jersey Cancer Education and Early Detection program. is offering free mammograms to uninsured and under-insured women that reside in New Jersey who meet the income requirements.
Need a Wheelchair Ramp? (pdf)
We are looking to assist low to moderate income homeowners who are in need of a wheelchair ramp that allows them to enter and exit their home safely and easily.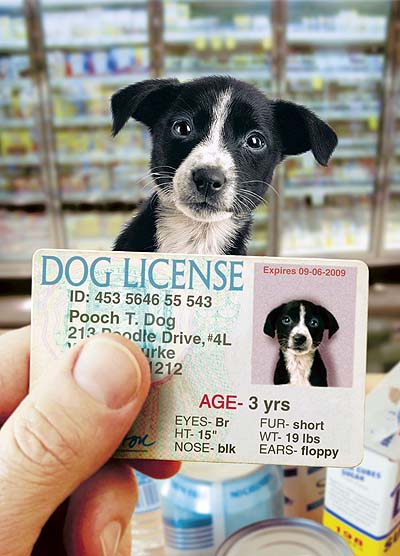 2017 Dog License Renewals
2017 DOG LICENSE RENEWALS (pdf) This is a formal notice from the Borough of Atlantic Highlands and the Canine License Registry. Dog owners residing within the Borough of Atlantic Highlands are required by State Law and Borough Ordinance to annually license all dogs residing with you for more than 30 days and are older than 7 months. Dogs must be licensed by January 31st, 2017. 2017 LICENSES CAN BE OBTAINED AFTER JANUARY 1st!! Unlicensed dogs discovered after January 31st, 2017 will be subject to court fines and surcharges.
THE BOROUGH OF ATLANTIC HIGHLANDS NEEDS YOU!
Are you interested in getting more involved with what goes on in Atlantic Highlands? Vacancies have recently occurred on several committees and Boards in addition to the positions the Mayor appoints each year in January. Your input and participation are needed for: Rent Control Board, Shade Tree Commission, Environmental Commission, Planning Board, Harbor Commission, Recreation Committee, Beautification Committee. If interested complete the Citizen Leadership Volunteer Application form.
Council Meeting Recordings now online.
Can't make it to a Council Meeting? Now you can listen to the audio recordings online. Go to: http://ecode360.com/documents/pub/AT0153/Minutes/?subCategory=Council+Meeting+Recordings.
Choose the recording date you want to listen to and open the file. Click on the little green arrow that says Start Recording.
It's just like being in the audience!
Property Pilot
Atlantic Highlands has contracted with PropertyPilot, a Hoboken, NJ based company to provide a public-facing geographic information system (GIS) that will be able to be accessed directly through a link on the municipal website.
About Atlantic Highlands
» Directory
» History
» Maps & Directions
» Newsletters
» Schools
Administration
» Mayor & Borough Council
» Frequently Asked Questions
» Minutes & Agendas
» Buget Information
» Council Login
Departments
» Affordable Housing
» Atlantic Highlands First Aid
» Building Department
» Business Administrator
» Clean Communities
» Code Enforcement
» Emergency Management [OEM]
» Environmental Commission
» Finance Department
» Fire
» Fire Marshall Office
» Harbor
» Health
» Inspections
» Library
» Municipal Clerk
» Municipal Court
» Planning Board
» Police
» Public Works
» Records Bureau
» Recreation
» Recycling
» Shade Tree Commission
» Social Services
» Special Events Committee
» Tax Assessor
» Tax Collector
» Vital Statistics
» Voter Registration
» Water and Sewer
» Zoning Office