Atlantic Highlands Borough Hall
100 First Avenue, Atlantic Highlands, NJ 07716
Phone (732) 291-1444
Fax (732) 291-9725
---
NEW HOURS THROUGH APRIL 17TH
BOROUGH HALL IS OPEN BUT THERE WILL BE LIMITED PUBLIC ACCESS
Borough staff will be in the office to conduct business, answer your phone calls and emails but the office will be closed to the public
We encourage all residents to utilize online payment options for taxes and utility payments and to use Gov Pilot for reporting Code Enforcement complaints, Dog and Merchantile Licenses ,Road Repairs complaints, etc.
The

Court Office

is also closed. Court Sessions have been cancelled until May 2020
MONMOUTH COUNTY LIBRARY - ATLANTIC HIGHLANDS BRANCH

THE MAYOR AND COUNCIL INVITE YOU TO A ZOOM WEBINAR

Date Time: Apr 9, 2020 07:00 PM Eastern Time (US and Canada)
Topic: Atlantic Highlands Mayor and Council Meeting

Join from a PC, Mac, iPad, iPhone or Android device:
Click Here to Join
Note: This link should not be shared with others; it is unique to you.
Add to Calendar Add to Google Calendar Add to Yahoo Calendar
Or iPhone one-tap:
US: +19292056099,,125014301# or +13126266799,,125014301#
Or Telephone:
Dial(for higher quality, dial a number based on your current location):
US: +1 929 205 6099 or +1 312 626 6799 or +1 669 900 6833 or +1 253 215 8782 or +1 301 715 8592 or +1 346 248 7799
Webinar ID: 125 014 301
Participant ID: 131,478
International numbers available: https://zoom.us/u/adOj9A8iQe
THERE WILL BE NO BULK PICKUP ON APRIL 4TH AND 11TH
Starting today (3/30/2020), the Borough Yard will be open to Atlantic Highlands residents ONLY for those wishing to drop off metal & electronic recycling and brush & leaves. We ask that you complete your drop off as quickly as possible and maintain social distancing. There will be no bulk pickup in April and there will be NO bulk drop off at the Borough Yard.. The recycling center remains open including Saturday from 6-11 AM but the back yard will not be open on Saturday.
After careful consideration and in consultation with our employees, the brush and leaves schedule will be followed. Please bear with us as we work through this time. And please be sure to keep your yard waste out of the street due to stormwater management regulations.
Thank you for your cooperation and understanding. We are all in this together.
FIRE HYDRANT FLUSHING
The Atlantic Highlands Water Department will conduct its semi-annual flushing of the entire water distribution system on April 20, 21, 22, 23, 24 and 27 from 9:00 pm – 1:00 am on all dates.
During this time temporary discoloration of water and a decrease in pressure may be noted as a result of the opening of fire hydrants. By turning on your cold-water faucet, this discoloration should clear within a brief time.
---
---
Atlantic Highlands Restaurants Open!
Please check this list and support your local restaurants!
---
A message from the Atlantic Highlands Police Department:
When a crisis affects the Borough of Atlantic Highlands, Municipal and Emergency Management Officials must be able to reach residents instantly with warnings, information, and updates. In order to ensure that residents can be contacted quickly and effectively, the Borough of Atlantic Highlands uses Swiftreach Networks, Inc. as its Emergency Notification service provider.
Swift911 in its simplest form is a system that makes phone calls (along with an email and/or text if you desire) to specific people or areas in the event of an emergency or for sharing important information. All the calls that you receive will have the caller ID listed as Borough of Atlantic Highlands or AHNJ for text messages.
Whether residents need to be informed of fire hydrant testing, a water main break, approaching storm, State emergencies, or other crisis, the emergency notification system is the most efficient way to reach our residents with news.
Atlantic Highlands residents and business owners only.
News & Announcements


No Plastic Bags (pdf)
No plastic bags in recycling. Thank you for recycling right!
Free Reusable Bag Event Kicks Off New Plastics Ban (pdf)
To kick-off the first weekend of Atlantic Highland's ban on single-use plastic bags -- as well as the limited distribution of plastic straws -- over 900 free, reusable bags were handed-out this weekend at local shops and the Foodtown grocery store.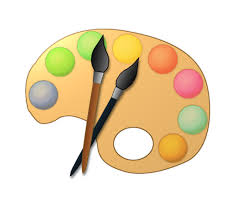 Design Review Committee (DRC) Member's Needed!
Mayor Gluckstein is seeking qualified residents to serve on the newly created Design Review Committee (DRC). The purpose of the DRC is to facilitate the development of public art in the Commercial Business District and/or Historical Business District within the Borough. The Mayor and Council find that it is in the best interest of the residents of and visitors to the Borough of the Atlantic Highlands to create a committee to facilitate and promote the creation of public art to achieve this purpose. The Committee shall ensure that public murals will complement the building and Commercial Business District and/or Historical Business District area with which they are associated. The following representative residents are needed:
Resident artist;
Resident Historical Society member;
Resident Arts Council member;
Planning Board member;
Resident Chamber of Commerce member;
Resident Architect or Professional Planner;
Council member
If you are interested, please send an email with qualifications to mayor@ahnj.com AND ahubeny@ahnj.com or click below and complete the form.
HHRS Strategic Planning: 2019 Community Input Survey
Feedback received from parents, students, faculty, staff and community members who live and work in Atlantic Highlands and Highlands, NJ is an important part of the development of the Henry Hudson Regional Strategic Plan for the next five years.

Mother Theresa School Discussion Presentation Exhibits (pdf)
Drawings from the presentation regarding the Mother Theresa property, September 2019.
Do Not Use Plastic Bags for Recycling
Plastic bags are no longer permitted at the county recycling center. When putting your bottles and/or cans out to the curb for pickup you must put them in a container – when bringing them to the borough yard you may not put them in the dumpster in plastic bags; they must be emptied.
Update: Assessment Demonstration Program (pdf)
A select number of properties will be reinspected for assessment data collection purposes. Inspections will be conducted from October to December between 9AM and dusk (Mon-Sat).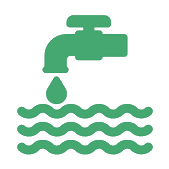 Water Sewer Billing (pdf)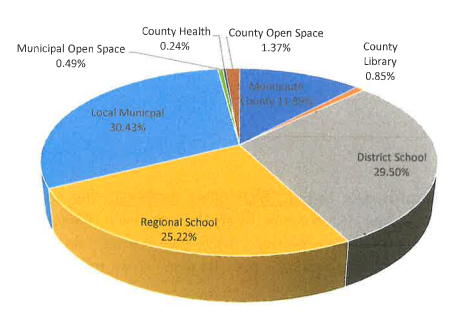 2019 Property Tax Breakdown (pdf)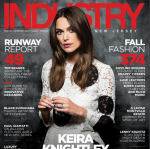 The Best of Atlantic Highlands (pdf)
Article in IndustryMag.com September/October 2018, showcasing Atlantic Highlands and Highlands. Check it out!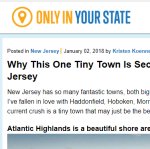 Why this one tiny town is secretly the best place in NJ
The website OnlyInYourState.com has selected Atlantic Highlands as the best place in New Jersey. Click below to read the article.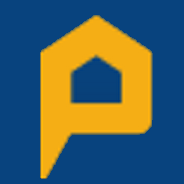 Property Pilot
Atlantic Highlands has contracted with PropertyPilot, a Hoboken, NJ based company to provide a public-facing geographic information system (GIS) that will be able to be accessed directly through a link on the municipal website.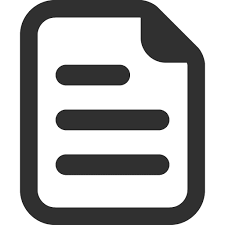 <!- box:box-1 -->
<!- box:box-1 -->
Administration
| | |
| --- | --- |
| » | Mayor & Borough Council |
| | |
| --- | --- |
| » | Frequently Asked Questions |
| | |
| --- | --- |
| » | Planning Board Recordings, Agendas, Minutes |
| | |
| --- | --- |
| » | Employment Opportunities |
<!- box:box-1 -->
AH Harbor
| | |
| --- | --- |
| » | Harbor Meeting Recordings |
<!- box:box-1 -->
Departments
| | |
| --- | --- |
| » | Atlantic Highlands First Aid |
| | |
| --- | --- |
| » | Drug and Alcohol Alliance |
| | |
| --- | --- |
| » | Emergency Management [OEM] |
| | |
| --- | --- |
| » | Environmental Commission |
| | |
| --- | --- |
| » | Inspections (Certificate of Occupancy) |
| | |
| --- | --- |
| » | Special Events Committee |