<!- box:box-1 -->
Departments
| | |
| --- | --- |
| » | Atlantic Highlands First Aid |
| | |
| --- | --- |
| » | Drug and Alcohol Alliance |
| | |
| --- | --- |
| » | Emergency Management [OEM] |
| | |
| --- | --- |
| » | Environmental Commission |
| | |
| --- | --- |
| » | Inspections (Certificate of Occupancy) |
| | |
| --- | --- |
| » | Special Events Committee |
Atlantic Highlands Fire Department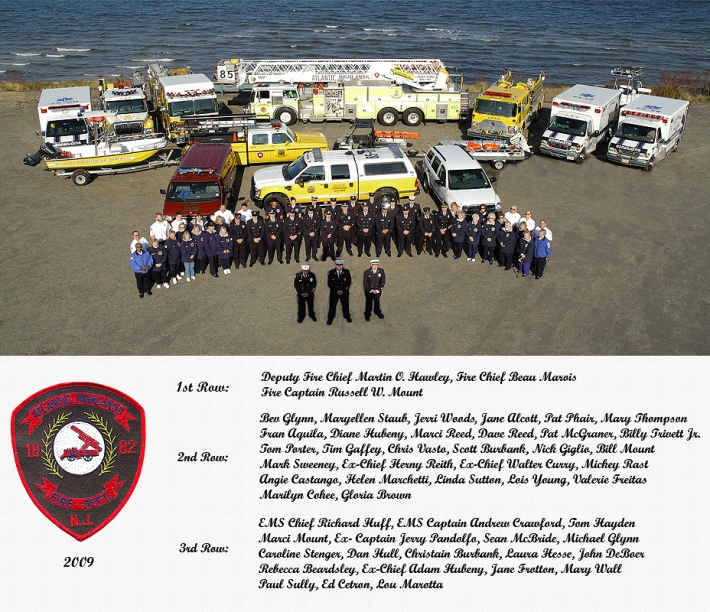 AHFD IN ACTION
Atlantic Highlands Fire Department
10 East Highland Avenue
Atlantic Highlands, New Jersey 07716
Non Emergency 732-291-2002
Click HERE for a Membership Application
IN CASE OF EMERGENCY CALL 911
The Atlantic Highlands Volunteer Fire Department is looking for any borough or nearby residents that think they might have a special skill or knowledge that may be of use to the fire department in a time of need. If you think you may be able to help, please call 732-291-2002 and leave your name, number and how you might be able help us. Thank you
Atlantic Highlands Division Of Fire Prevention
Safety Tip Of The Month:
Safety Tips:

Practice home fire escape plans:
Check smoke detectors, know two ways out, have a meeting place out side, get out and stay out.
Make sure children know their home address and how to dial 911
Never go back into a building that is on fire.
2021 Line Officers
Chief - Scott Burbank
Deputy Chief - Cody Burbank
Captain - Sean McBride

President - Brian Sheehan
Vice President - Sarah Ann Weimer
Non Emergency: 732-291-2002
Emergency: 911
The Atlantic Highlands Fire Department has more than 135 years of tradition and service to this outstanding community for our organizations to continue providing the quality of service and care you deserve, we need your help in the form of membership.
We are asking every resident of this community to take a moment to think about those in need. You may be the one who — makes a difference. Whether you would be available during the day or in the evening; we need you!
---
Fire / Police Events - Volunteers Needed